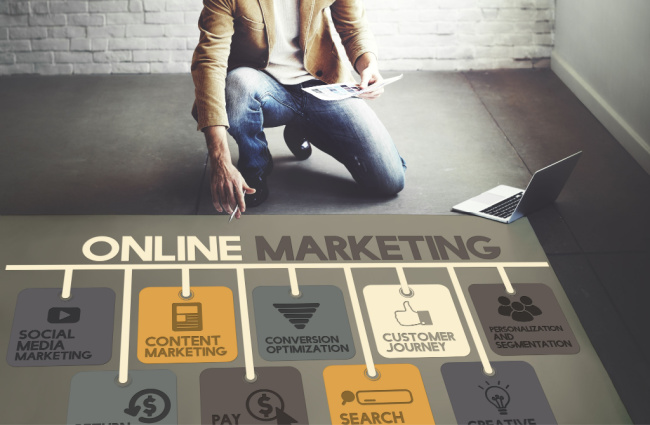 Digital Marketing Best Practices
Digital marketing encompasses a wide array of services, all of which work together to ensure your business gets attention and conversions. Living in a digital age means embracing a digital world if you want to grow as a company. Hiring a digital marketing firm San Diego can bring in more business, increase brand awareness, and increase your revenue.
What is Digital Marketing?
Digital marketing includes web design, search engine optimization (SEO), social media management, email marketing, and ads. All of these avenues combined create a strategy that will be customized to your specific business and your target audience. It's about more than simply sharing your product or your story on social media. You need to get your potential customers interested in your company, build trust and credibility, and provide value.
To have a successful digital marketing strategy, you will need to be unique in your approach as well as reassess and change your actions as the data evolves. No two companies are the same, so a good digital marketing firm San Diego will explore your specific company, your target audience, your competitors, and your objectives to craft a custom strategy that will work for you.
At Golden Seller Inc., we're a successful digital marketing firm San Diego because we use the data we collect about your business to make changes to your web design, keywords, social media posts, and ads that will help further uplift your business. All of our decisions are backed up by analytics that show what is and isn't working for your company so that we can get you the best results. We're ranked as one of the top 10 digital marketing firms in the U.S. and boast an average 1 to 7 return rate for our clients.
How Digital Marketing Can Help Your Business Grow
Digital marketing can increase your brand awareness. Research consistently shows that people are more likely to make a purchase when they recognize the brand they're purchasing from. If you don't grow your online presence, it will be very difficult for you to grow your offline brand recognition. Simply by building your brand awareness through digital marketing, you can increase your customer base and begin to grow.
A digital marketing firm San Diego can also help you build trust and credibility with your audience. People need to know about your company, but they also need to trust it.  A good way to do this is by using social proof concepts and highlighting reviews and testimonials. A knowledgeable marketing firm will be able to outline your values and mission as well as provide value for your followers that keeps them engaged. We can position you as an expert in your industry so that people feel comfortable with your brand and come directly to you when they're in need of your product or service.
Digital marketing also allows you to reach a larger, more targeted audience as well as easily measure your outcomes. A digital marketing firm San Diego can use various tools in social media ads and Google ads to pinpoint your target audience so that you can reach a wider amount of people who are potentially interested in your service than you would otherwise be able to.
By using digital options that can be easily modified for peak performance, you can quickly measure the effectiveness of the changes you make.  These measurements can be used to reduce your costs while increasing your conversions, and in turn, increasing your revenue. That's our goal here at Golden Seller Inc., to use the data we gather to increase your return on investment and help your business grow. If you're looking for an experienced and affordable digital marketing firm, contact us today.