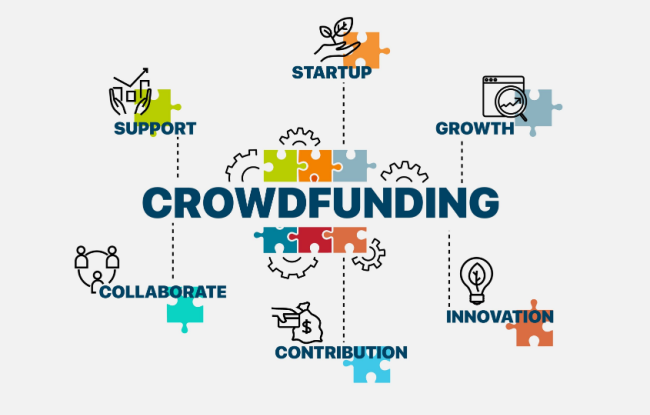 Fastest Funded Kickstarter Campaign
There's a lot that goes into launching a new business, but one of the most taxing tasks is finding funding to get your new startup up and running. Kickstarter is a widely-used crowdfunding platform that offers a way to "bring your creative projects to life." While not everyone finds success on Kickstarter, the award-winning marketing firm Golden Seller Inc. holds the record for the fastest Kickstarter-funded campaign!
How Quickly Was the Money Raised?
As a dedicated marketing company, Golden Seller Inc. has successfully managed a variety of Kickstarter campaigns to help our clients secure the funding they need for their businesses. From backpacks to beverages, our clients' businesses have thrived thanks to our innovative Kickstarter campaigns built around our marketing expertise. In our most recent campaign, we were able to successfully raise $50,000 in less than one minute! This set the record for the fastest Kickstarter-funded campaign to date!
How did we do it? Well in addition to having a good idea, you need is tell a story that people resonate with. Show people why this project matters, and in that same vein shows them what they'll get out of backing your campaign via rewards and incentives. Providing a range of rewards encourages people of all financial levels to support your idea. It's also extremely important to have a social media plan and to start it before you even launch your Kickstarter. Generating interest beforehand will increase your contributions significantly. Lean into your already existing network to get the first few donations rolling so that other potential backers are inspired to join in.
How Does Kickstarter Work?
After launching in 2009, Kickstarter has grown into a very successful fundraising platform. More than 227,000 projects have been funded on the platform and over 21 million people have supported those projects. As a Public Benefit Corporation, Kickstarter emphasizes its commitment to bettering society and creating positive outcomes in our community. The company aims to bring creativity back into the hands of the people instead of allowing creative work to be defined and endorsed only by the elite.
Kickstarter works by using an all-or-nothing approach. This means that Kickstarter will not release funds unless your goal is met. First, you set up your Kickstarter campaign by setting a target funding amount, picking your deadline, explaining the project that will be funded and offering rewards or incentives for different levels of financial support. Backers are the people who contribute to your campaign. If your fundraising goal is met, Kickstarter will take 5% plus a payment processing fee (usually 3-5%). If your goal is not met, the funds will not be released and the backers' payments will not be processed.
The Kickstarter community supports art projects, tech projects, film, food, music, games, and even toys. Anything you're looking to create can be funded through Kickstarter with the right idea and initiative. If you have a business idea and need help launching a Kickstarter to gather funding, visit GoldenSeller.com to learn more about what we can offer you. Our expert marketing team has a history of success with Kickstarter campaigns and we can help you turn your business dream into a reality. Contact us to discuss your idea today.