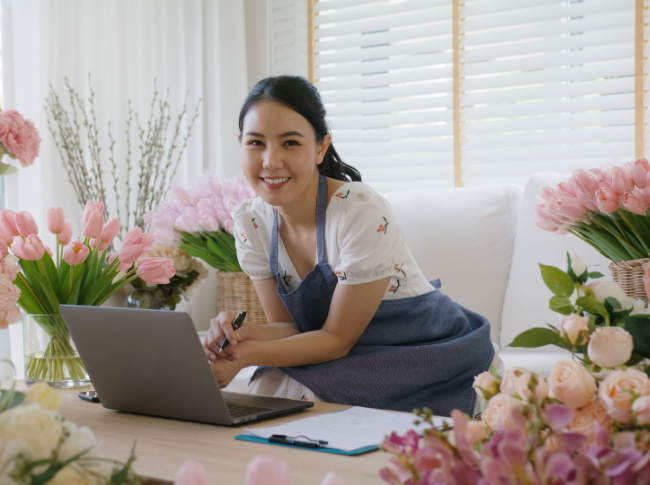 Take your first website seriously
If you're looking to improve your reach and convert more leads into sales, you'll need an aesthetically-pleasing, SEO-oriented website.  While there are sites that allow you to design a website yourself, it's more prudent to hire a web design firm San Diego if you want to ensure your website gets the results you're looking for.
Why Shouldn't I Build My Website Myself?
Unless you're a web designer, you likely won't have the skills or knowledge necessary to create an effective website.  Sure, you can use platforms like Squarespace and Wix that let you drag-and-drop blocks to make your site look nice, but you'll be lacking insight into how to increase your Google search ranking using the backend of the site.  A professional web design firm San Diego knows how to not only increase your search engine optimization (SEO) ranking, but also how to design your site in a way that targets your specific audience and leads them to the actions you want them to take.
A professional web design firm San Diego can make sure your business is positioned well in Google's database using the correct keywords and phrases that pertain to your different products or services.  They can also ensure your website's functionality and security.  Sites like Wix and Squarespace provide hosting and design options, but if you're looking for a secure firewall and real customization, hiring a professional is the way to go.
How to Ensure Your Website is Successful
When looking for a web design firm San Diego, you'll want to choose one with years of experience, proven success, and a detailed strategy.  At Golden Seller Inc., we collect and analyze data about your business, your customers, your competitors, and your brand positioning, and let that data lead us to the right strategy for your specific company.  Every business is unique and finding a point of differentiation that can set you apart is our specialty.
A pretty website can go a long way, but it doesn't matter if no one sees it.  That's why we emphasize data.  All of our choices are based on general existing research and research that pertains specifically to your company.  It's important that you tailor your website content to your customers.  Many businesses make the mistake of doing what they assume is best and focusing on their company or their products, but a web design firm San Diego will tell you that what really makes a website successful is providing value for your customers.
Customers and clients are coming to your site to get what they want out of it — not to do what you want.  So here at Golden Seller Inc, we use our top-notch web design skills combined with marketing psychology and our extensive research to determine how best to position your brand for your customer base.
As an award-winning web design firm San Diego, we have a 94% digital success rate and pride ourselves on our ability to help businesses grow.  We have helped hundreds of clients improve their conversion rates and increase their revenue all by simply changing up their websites.  Let's chat about your business and see how our web design expertise can help you.