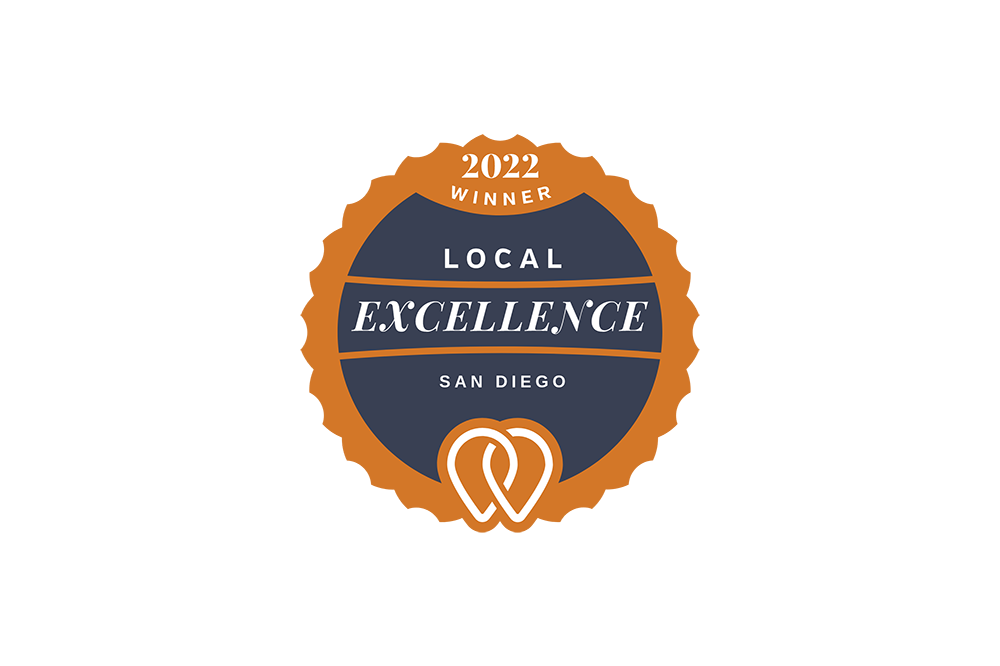 Golden Seller Announced as a 2022 Local Excellence Award Winner by UpCity!
For more than a decade, UpCity's mission has been—and continues to be—to help businesses find B2B service providers they can trust. The UpCity Recommendability Rating was developed to determine a service provider's credibility and recommendability, giving UpCity the confidence to recommend them to the more than 2 million businesses that visit their site
Each year, UpCity analyzes and scores more than 70,000 service providers based on their UpCity Recommendability Rating and acknowledges the top national and local providers with an UpCity Excellence Award. The results are in, and we won!.
We are proud to announce that the Golden Seller team has been recognized as one of the top B2B service providers of 2022 in the San Diego area by UpCity!
Joe Banks, SVP of Engineering at UpCity, had this to say about Golden Seller:
"There is no shortage of B2B providers out there right now, but there are few who offer the same combination of value, service, and passion as Golden Seller. It's my honor to name them a 2022 Local Excellence Award winner."
—Joe Banks, SVP of Engineering, UpCity

This recognition has been driven in large part by our 5-star review rating on UpCity. Here are a few of our favorite pieces of feedback we've received from our incredible customers:
"I have been dealing with Ali and Golden Seller Inc for over two years now. These guys are nothing but awesome! Every problem that we have run into over the last two years has been handled to a very professional standard. Sales are always there, and they are always trying to find more and more ways to grow business. Can't imagine working with anyone else!" – Rivani H., January 2022
"Ali and his team at Golden Seller have been miracle workers. I started my own business a year ago and I am already appearing on the front page of Google for multiple searches. They handle everything- from my social media posts to my blogs–which allows me to focus on the other aspects of my business. I am so grateful to Ali, and I highly recommend him!" – Jillian F., January 2022
We would like to thank our friends and family for supporting us as we've grown this company. And we'd also like to thank UpCity for recognizing the work we do and the success we bring to our clients!
Learn more about the UpCity Excellence Awards